Nintendo Wii Repair in Lincoln (ON HOLD)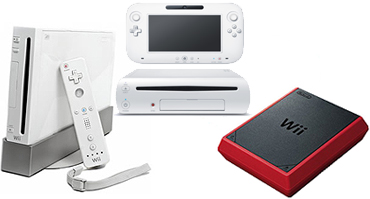 We are a dedicated repair centre.
The Nintendo Wii is quite a robust console so the repairs offered are quite limited.
If you're looking for professional, reliable and fast Nintendo Wii repairs in Lincoln or even Lincolnshire, Computer Clinik are here to help. With a vast range of high quality equipment and skills, we have the ability to deal with almost every issue relating to repairs upgrades and maintenance of Wii consoles. Even other repair companies use our services for many of their repairs.
Take a look below at some examples of repairs we offer for Wii consoles.
Common Wii Repairs
Not reading games?
If your Wii has stopped reading discs, you have come to the right place.
We can replace the laser or drive depending on the cause of the fault. This repair also comes with a 1 year warranty
Wii not taking discs into the drive?
If your Wii has stopped taking discs into the drive, you have probably got something stuck in there.
Children love to post coins or several discs into console drives! Don't worry, we can open up the drive and align the drive while removing whatever caused it. This repair also comes with a 1 year warranty.
Broken USB ports?
If your UBB ports on your Wii are broken, we can replace them by soldering new ports inside.
This type of repair is not offered by a lot of companies as it requires high quality repair equipment and skills.